We have already presented in our previous Case History how we managed to increase room revenue by 19% for one of our boutique hotels in Belgrade during the summer of 2021 (June, July, August) compared to the same period in 2019. 
To this we must add that Belgrade as a destination has suffered a 26% decrease in room nights in the 3 summer months of 2021 compared to 2019 (June -40%, July -18%, August -19%, source "Republički zavod za statistiku").
What was the performance in the following 3 autumn months?
Published January 27, 2022
Belgrade as a destination also showed in the autumn months the negative trend of room nights compared to the same period of 2019 (due to the uncertainty linked to the pandemic): September -33%, October -35% and November -31% (source "Republički zavod za statistiku").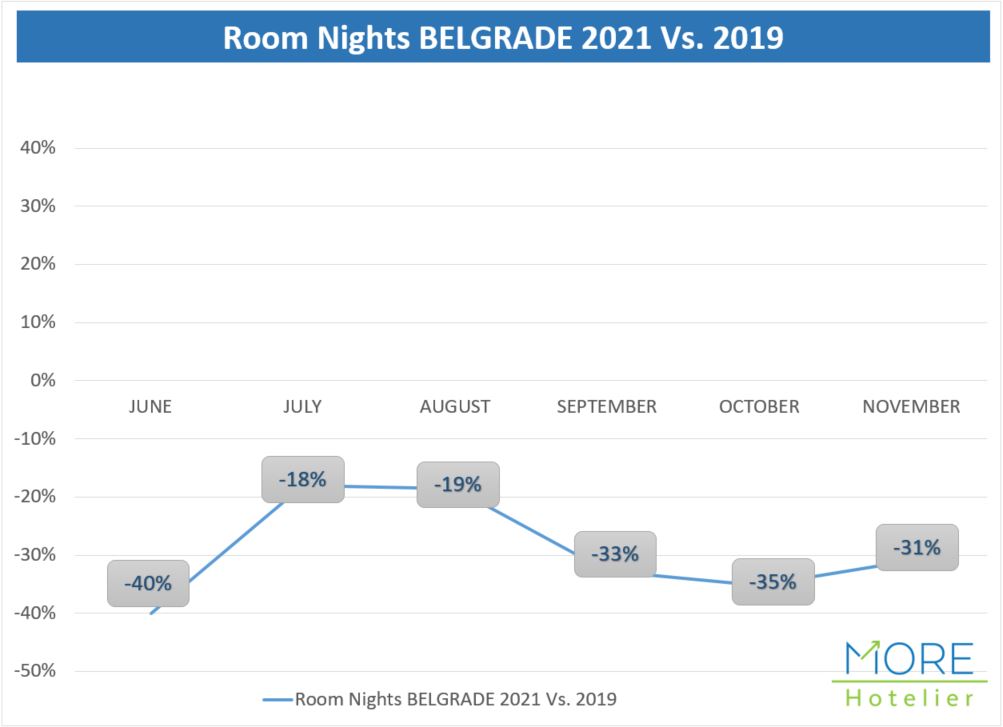 At MoreHotelier, in periods where there is a need to "create" demand, we put into practice all our skills as Revenue Manager 3.0!
Some of our actions:
Find ways to properly exploit USPs (location, parking, historical building);
Creation of several offers (room + extras, long stays, early bookings, limited time offers…) both direct and on the OTAs;
New room types (focus on families), with focus on settings;
Website update + SEO;
Review Management.
And the results? We even managed to close the balance with a RevPAR increase of 7% in September, 7% October and 15% November!
In line with the already exceptional results of the summer months (+ 19% RevPAR compared to an average decrease in room nights of 26%).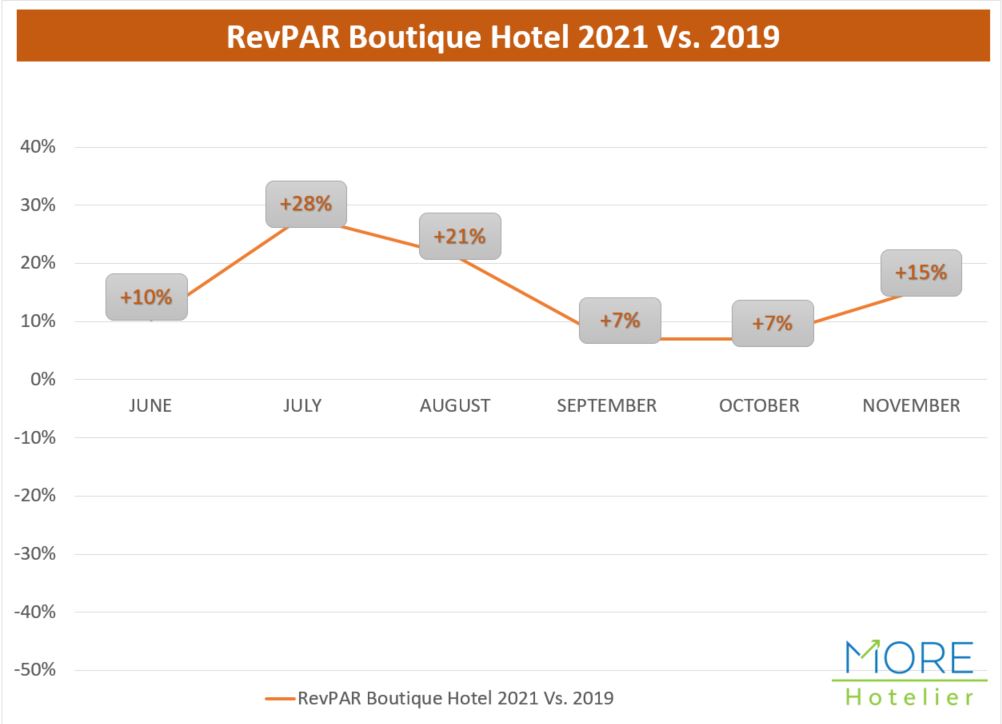 If we compare the results of the Room nights in Belgrade as a destination and the performance of our client in the terms of RevPAR, we obtain a monthly "Revenue Management Boost" between 40% and 50%.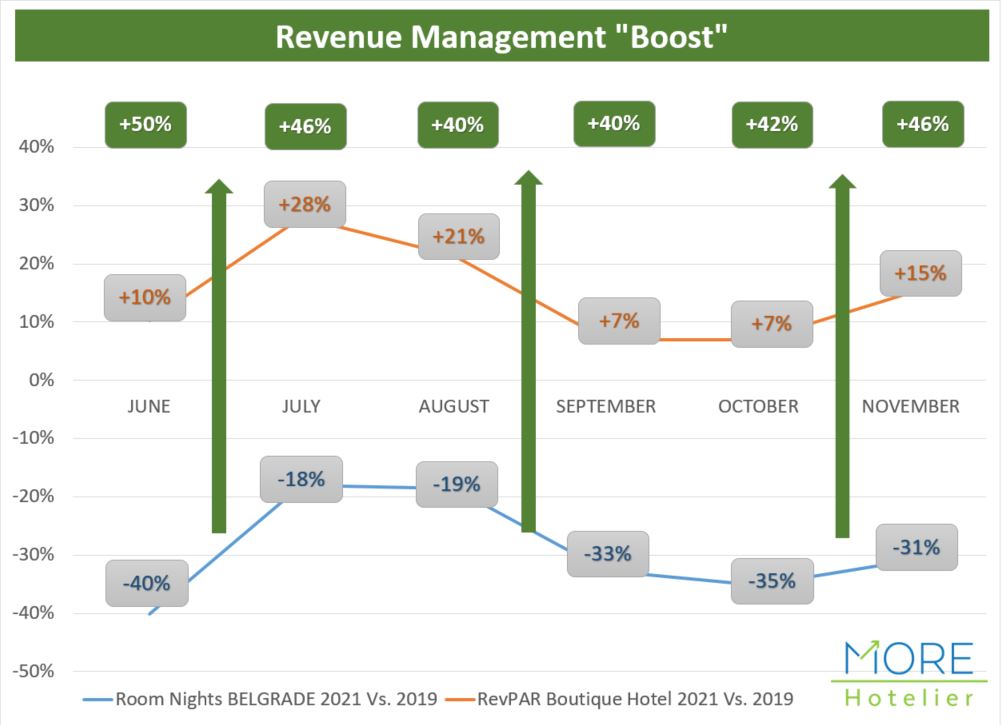 Miracle? Absolutely not, simply "traditional" Revenue Management + Revenue Management 3.0!
Fabio Morandin
CEO at MoreHotelier, Outsourced Revenue Management