MoreHotelier - an Outsourced Revenue Management company, based in the Balkans since 2018, is led by Fabio Morandin, CEO with more than 10 years of experience in this sector. It was recently announced that it is expanding its horizons by introducing MyForecast Revenue Management Software, developed by Vito D'Amico and the MyForecast team with years of experience. On that occasion, he revealed that MoreHotelier wants to be a 'pioneer' in Outsourced Revenue Management in the Balkans, offering the best solution for the lack of qualified Revenue Managers in the Balkan market. That statement was a real challenge for the interview with Fabio Morandin, from which hoteliers will be able to learn, among other things, much more about Revenue Management, the Serbian company MoreHotelier, its specific activities, as well as business plans and messages to potential clients. And here's what he says.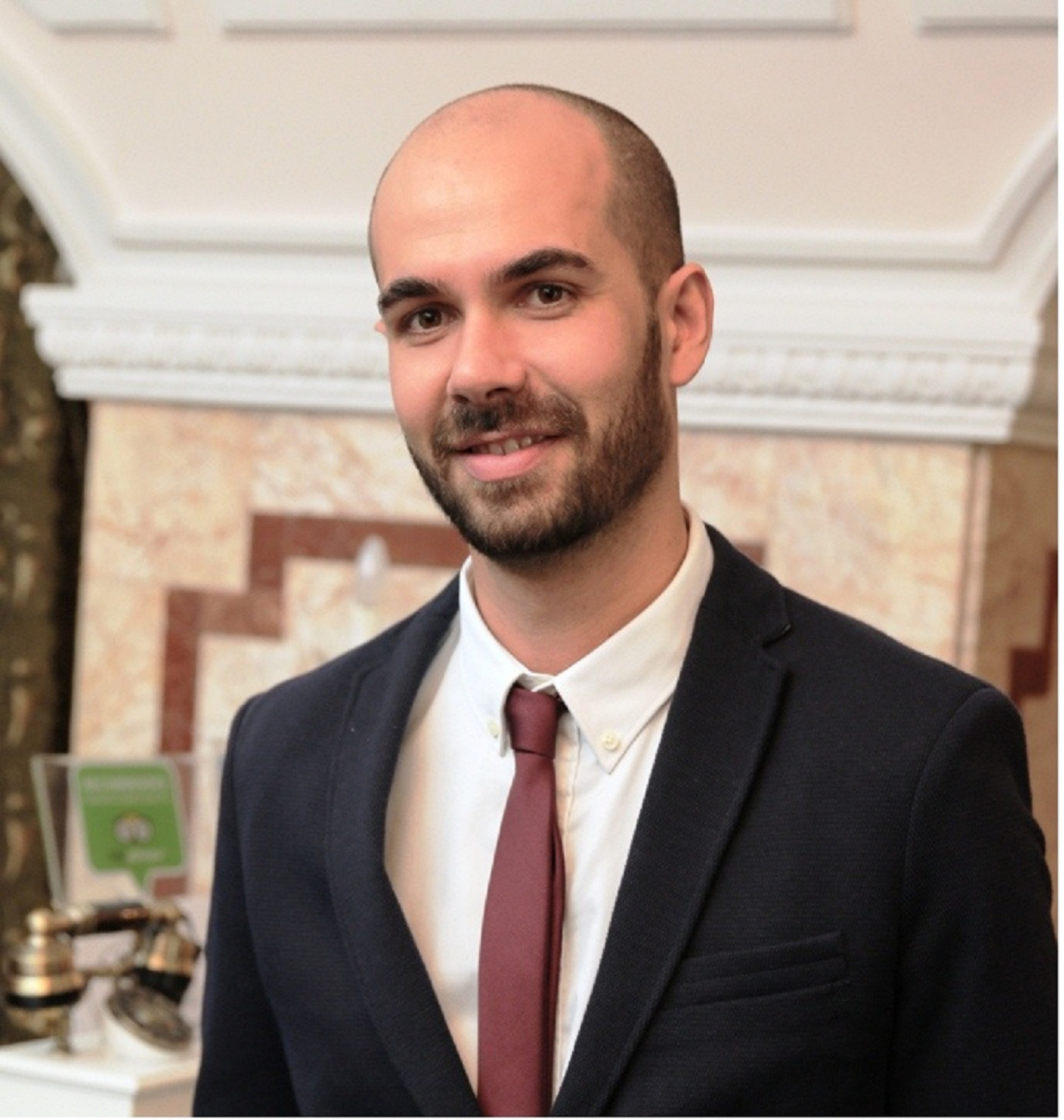 Fabio Morandin
- In 2018, after several years of professional experience in the Hotel industry with focus on Revenue Management (in hotel chains and hotel management companies like Starwood, HotelBrain and Xotels) I decided to established MoreHotelier, the first Revenue Management consultancy firm rooted in the Balkan Peninsula.
During my 10 years of experience in the sector I have managed more than 30 different properties in 9 countries around Europe: besides Serbia, Italy, France, England, Portugal, Switzerland, Belgium, Czech Republic and Montenegro.
With my team of revenue managers, we are currently managing the revenue of 8 hotels (all 4 and 5 stars, for a total of 750 rooms) distributed among various locations in Serbia (Belgrade, Zlatibor, Kopaonik, Vrdnik Banja); furthermore, we are managing 2 Holiday Parks in England (Devon County) for a total of 200 Static units and 700 Touring pitches.
● Many hoteliers, unfortunately, still do not know much about Revenue Management and its benefits. What should they know?
- Revenue management is an extremely important concept within the hospitality industry, because it allows hotels to anticipate demand and optimize availability and pricing, in order to achieve the best possible financial results.
Within the hotel industry, the widely accepted definition is: "Selling the right room, to the right client, at the right moment, for the right price, through the right distribution channel, with the best cost efficiency".
It involves the use of performance data and analytics, which serve to help hotels to more accurately predict demand and other consumer behaviors. This, in turn, allows them to make more sensible decisions regarding pricing and distribution, in order to maximize revenue and, therefore, profit.
As a concept, revenue management actually began in the airline industry, where companies found ways to anticipate consumer demand in order to introduce dynamic pricing. However, it is applicable in any industry where different customers are willing to pay different prices for the same product, where there is only a certain amount of that product to be sold, and where that product must be sold before a certain point in time.
To carry out effective revenue management, a business must also have some way of forecasting demand and consumer spending habits, so that informed adjustments can be made. For instance, hotels can use past data, existing bookings, weather forecasts, and other industry data to inform their revenue management strategy.
● Why, in fact, is Revenue Management so important?
- Hotel revenue management provides the ability to make the most out of a perishable inventory of hotel rooms, allowing them to maximize the amount of money the business generates. Essentially, it allows decision makers to make informed, data-driven choices, rather than relying on instincts or guesswork.
Hotels, like many other businesses, have fixed costs, which need to be paid regardless of how many rooms are sold and regardless of how much money is generated from guests. Therefore, through a revenue management strategy, hotels can ensure their costs are met and their prices and services are dynamically optimized.
● It would be interesting to find out what a typical working day of a professional who plays a key role within an hospitality consulting company:
- I try briefly. In the morning when we arrive at the office and after turning on the work tools, we download the reports to receive updates of the sales data from the structures.
We analyze the data by monitoring the pick-up of the last few days, the situation compared to the previous years and going into more detail on the days in which a significant movement was noticed (both positive and negative).
We contact the hotels to request any additional information and, once the analysis is complete, we proceed with the development of the strategies and the application of the actions decided on the various sales channels.
At the same time, we send the same information to the hotels so that it is always updated on the strategies in place and knows how to behave on direct channels (telephone, email).
We monitor and update that the availability is updated in all sales channels.
We give support to the hotels for the quotations of each group request.
We are always looking for a way to exploit the "hidden potential" of the hotels we manage (through the creation of ad-hoc packages, special offers, loyalty programs, OTA optimization, reviews management…) and reduce the cost of distribution by finding new less expensive means of delivering business.
We periodically carry out performance analysis of the properties, which we use for setting the long-term strategy, of the various channels (portals, booking engines) and we interact with the OTA Market Managers to improve results.
All this is then shared with the hotels before going live, to assess any inconsistencies with other initiatives and other segments: we want to ensure that the work done on BtoC channels does not cannibalize the other segments / channels.
● Why should the hotel hire an Outsourced Revenue Manager?
- 2020 has shown us how important it is to be reactive, proactive and above all agile in making decisions. But to be agile, you need to have constant control of what happens in the market, namely supply and demand. Outsourcing revenue management activities can be the perfect facilitator in this process.
Just as everyone turns to accountants and various professionals outside the structure, the revenue manager is also a professional who works for the interests of the hotel, as they are also his.
The skills of a revenue manager, like those of an accountant, are quite specific, so relying on a professional can be the right solution, because he can make his skills and strategic vision available.
If a hotel can't find the right collaborator to entrust with the sales strategy or is not possible to bear the cost of a well-trained person who has the time to monitor the data and performance of at least daily, then you are losing money and outsourcing revenue management is the ideal solution.
Especially for an independent structure, where it is really difficult to have the right technical knowledge internally.
And it makes no difference whether the structure is small or large, whether it is 3 or 4 or 5 stars, whether it is a hotel or a resort or a campground.
Revenue management is not only concerned with changing rates, a very common misconception. It is a question of knowing the world and the opportunities of distribution, of knowing how to analyze data to interpret the trend of demand and elaborate a forecast; to know how to evaluate the validity of a contract with a company or with a tour operator; to know how to give the right price to packages and the right discount to promotions. And not only this.
Not to mention how difficult it can be for an owner or manager of an independent structure to evaluate the work that the revenue manager does, but also the time and commitment he devotes to it. What better solution to temporarily rely on a revenue manager who, if he does not bring the desired results, can easily be put at the door without renewing his trust?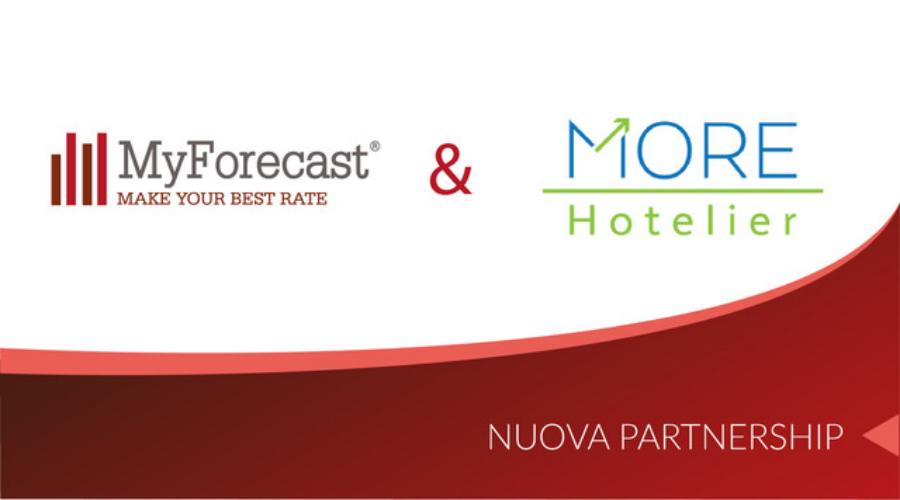 ● MoreHotelier has become an official partner of MyForecast. What does this mean for your clients?
- MoreHotelier wants to be the "pioneer" of Revenue Management in the Balkans. Due to the increased interest from hoteliers in this region, towards solutions able to give all the necessary information to make winning business decisions, we decided to integrate MyForecast to our offer.
MyForecast is a Revenue Management Software tailor-made by revenue managers for independent hotels and hotel groups who want to maximize their revenue. The goal is to combine our knowledge and offer an ideal RMS for the needs of structures in the Balkans.
MyForecast is a Hotel Revenue Software created to increase the volume of bookings through data analysis, create sales forecasts and compare the Revenue Management indices of the current year with the historical (up to three years) and SDLY (same day last year) up to two previous years.
Its intuitive interface allows multi-year alignment on any event, segmenting by booking source and by room. Automatic Rate Management Feature is an advanced strategic support for revenue manager decisions.
Besides communicating with over 50 PMS and Channel Manager, this RMS is also interfaced with other external tools to give information about competitive set rates, Benchmarking and Brand Reputation.
MyForecast is constantly updated thanks to the project team made up of revenue managers with twenty years of experience in the field.
This is so much more than a partnership. MoreHotelier will be MyForecast's branch office in the Balkans.
● Finally, what would you suggest to hoteliers based on your many years of practice?
- 1) diversify your distribution: don't rely only on online, but also develop other channels and segments.
2) to define the presence on the different channels put yourself in the shoes of a guest.
3) train the sales staff very well: many of those who look for you online then contact you directly. Don't miss it.