The partnership between MoreHotelier and MyForecast Hotel Revenue Software is official.

The Revenue Management consultancy firm rooted in the Balkan Peninsula since 2018 and led by Fabio Morandin, CEO with more than ten years of experience in the sector, expands its offer welcoming the revenue technology developed by Vito D'Amico and MyForecast team of revenue managers with twenty years of experience.
Published on March 9, 2021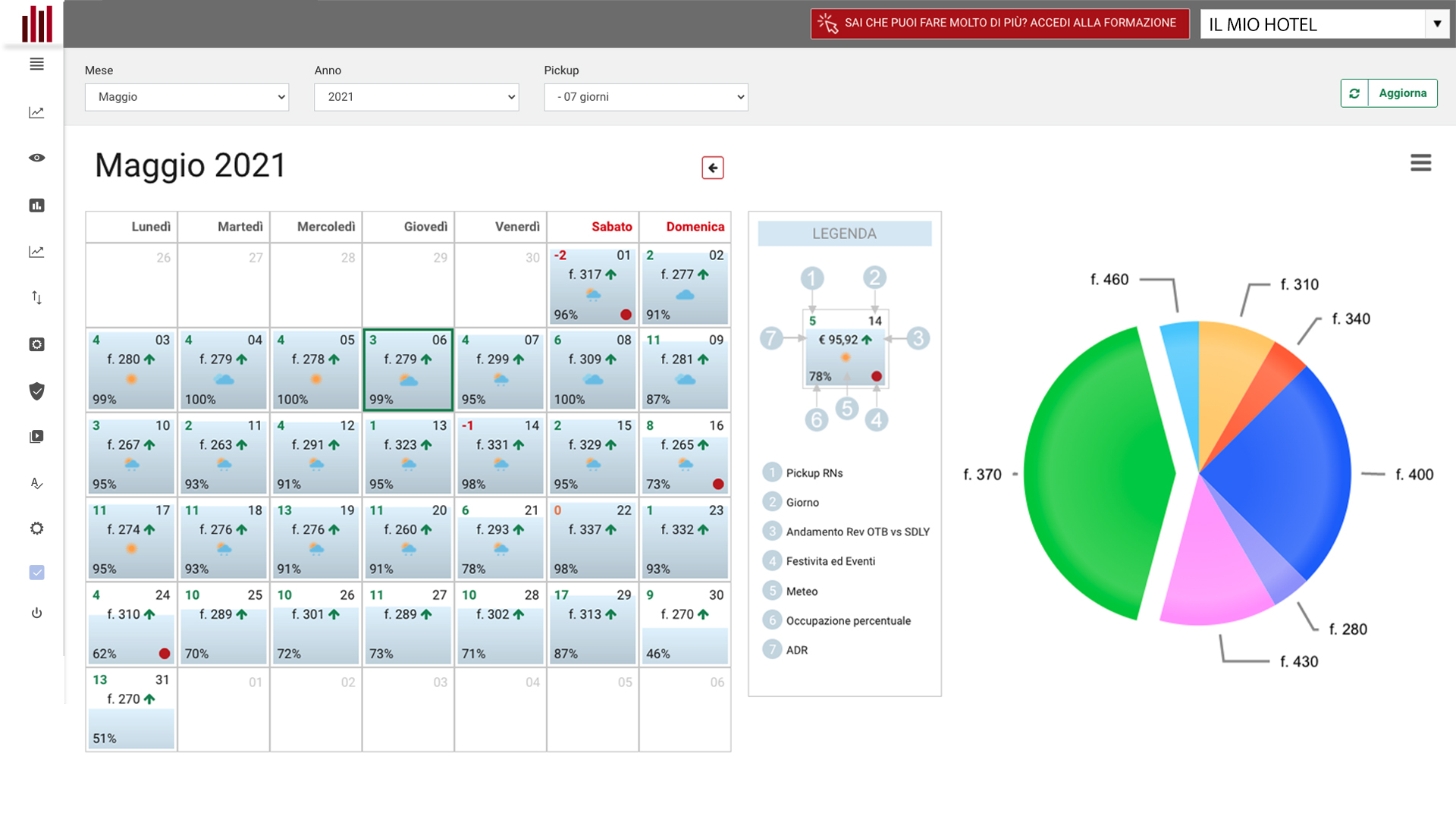 A four-star portfolio, that of MoreHotelier, is distributed among various locations in Serbia (Belgrade, Zlatibor, Kopaonik, Vrnjačka Banja, Vrdnik Banja), Montenegro (Budva), Italy (Primiero Valley) and England (Devon County).

MyForecast Revenue Software represents a great opportunity for hotels in the Balkan peninsula that will be able to implement strategies to increase their revenues with the now indispensable support of automation, and the data intelligence algorithms of the Italian software.

– We are starting 2021 thinking ahead. Making predictions and having perspective assume an essential role in the latest events that unfortunately affect the whole world. I am not speaking in entrepreneurial terms, for any company looking forward is physiological, but in terms of the placement and influence of technology in the sectors of revenue management, hotels, hospitality in general. It is necessary to create synergies between the operators in the field, human and technological entrepreneurial skills. "Doing Revenue Management" today translates into actions that can be carried out in a few clicks and without errors and in being able to analyze your own historical data set and forecast to focus on revenue margins and on the implementation of the correct and well segmented tariff strategies, always keeping an eye on competitors` rates and Brand Reputation – Vito D'Amico, CEO & Founder MyForecast declares.

This is so much more than a partnership. MoreHotelier will be MyForecast's branch office in the Balkans.

– MoreHotelier wants to be the "pioneer" of Revenue Management in the Balkans – declared Fabio Morandin CEO of MoreHotelier. – Due to the increased interest from hoteliers in this region, towards solutions able to give all the necessary information to make winning business decisions, we decided to integrate MyForecast to our offer. The goal is to combine our knowledge and offer an ideal RMS for the needs of structures in the Balkans.

About MyForecast

MyForecast, a brand of the Sicaniasc hospitality group, is a Hotel Revenue Software created to increase the volume of bookings through data analysis, create sales forecasts and compare the Revenue Management indices of the current year with the historical and SDLY (same day last year) up to two previous years. Its intuitive interface allows multi-year alignment on any event, segmenting by booking source and by room. Automatic Rate Management Tool is an advanced strategic support for revenue manager decisions. MyForecast is constantly updated thanks to the project team made up of revenue managers with twenty years of experience in the field.